The Churchyard was closed to burials in 1856 when the village Cemetery was opened on land belonging to the Terry family. There are several cast metal tombstones, dating from the days when there was a foundry about a hundred yards west of the church in Up Street. Unfortunately few of the inscriptions on the stone memorials are now legible.The Cemetery is 100 yards to the left as you leave the Lychgate. It is on the right hand side and is not locked.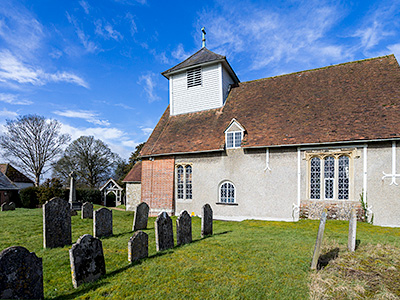 Click here for Dummer Burials Graves Memorials and WW1 and WW2 records
Our online index lists only those deceased who were born 100 years ago or more. The full list of all Burials, Graves and Memorials and the original records are available for inspection in person. Please contact us to arrange an appointment.
The Lychgate

The timbers of the lychgate came from an ancient barn at Dummer Grange. The design of the gate was based on that of a porch at Boxford Church in Suffolk and was adapted by Lady Rycroft, wife of Sir Richard, whose memorial is inside the church.
The lychgate was erected as a memorial to men of Dummer who gave their lives in the First World War (1914-1918). Their names, together with the names of those who gave their lives in the Second World War (1939-1945), are inscribed on the outer side.
Lest we forget . . . .
A panel of information has been published on the centenary of his death in World War I for each of the Dummer men who are commemorated on the village war memorial. Please follow the links:
World War I World War II
Sydney Leonard White d. 21 Feb 1915 Edward Brown
Frank Seward d. 29 June 1915 Colin Ferguson
Albert Charles Spicer d. 6 Aug 1915 Harry Hounsome
William Spicer d. 10 Aug 1915 Archibald Maslen
Llewelyn James Jones d. 16 Mar 1916 David Wedderburn
Archibald Victor Maslen d. 13 June 1918
Frederick Hall and other casualties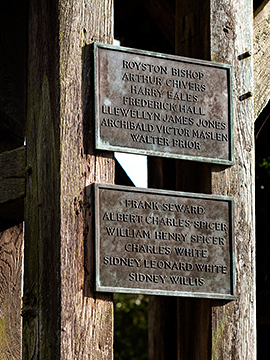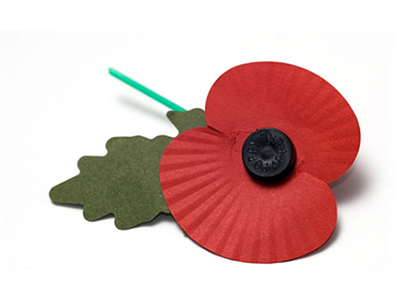 COMMONWEALTH WAR GRAVES COMMISSION