We will be streaming our Services online - please click the Services Tab.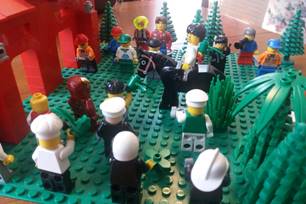 Updated Good Friday - 10th April 2020
NEW - Two Good Friday services are now available on the Services Tab
A letter (9th April) from David and Stephen is available on the Corona Virus Tab above.
A list of Daily Holy week Services from winchester cathedral is available here
Information about arrangements in the Parishes / Benefice is available on the Corona Virus tab above.
Easter Gardens at Cliddesden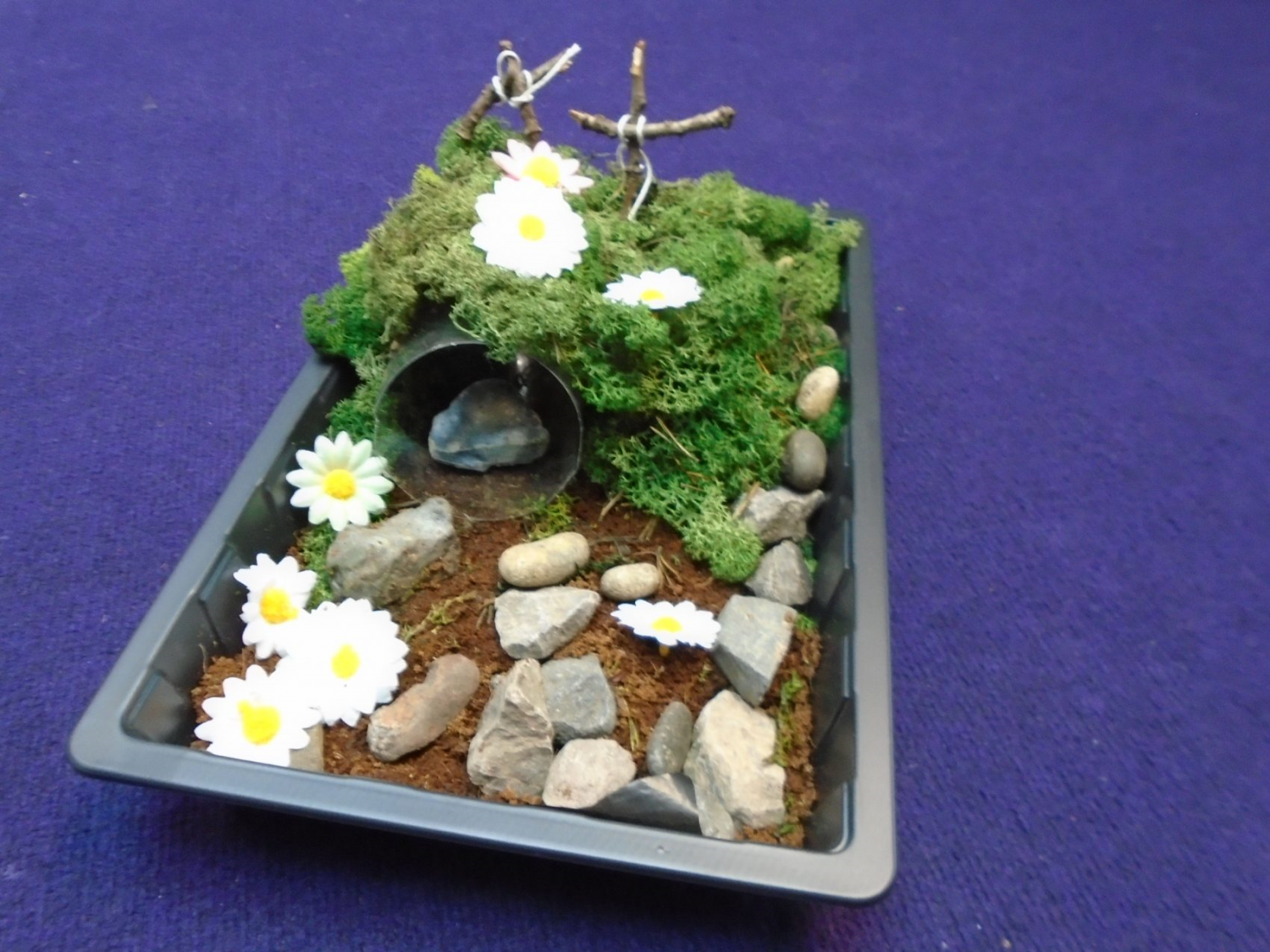 Would you like to make an Easter garden to display in the church yard at Cliddesden? We were planning on running an Easter Garden Competition, but the current circumstances make that impossible, however, it would be lovely to continue making some gardens. We had prepared some craft packs and these will be available at the Lych Gate on Friday morning if you would like to collect one to help with making your garden, but you can use anything you have around. You can make your garden in anything, an old seed tray, baking tray, tin foil tray....When you have completed your garden, please put it on the verge near the notice board for passers by to see, be reminded of the Easter story and know that the church is still active.
Ruth has set a chalenge for us all, but especially younger members, to illustrate the Easter Story with Lego Scenes, have a look at the Lego Challenge Page for more information!
There are some excellent speakers and talks available online.
One that stands out is Simon Ponsonby at St Aldates Church, Oxford. He recently gave a talk titled Christ, Crisis and Coronovirus. It is about prayer, drawn from John 17, and though 32 mins long, it's definitely worth putting on a device to listen to on a walk, at the kitchen sink or driving the car or even just sitting down with a coffee to give full attention!
Welcome
The benefice comprises four adjacent parishes: Farleigh, The Candovers with Bradley, Northington and Wield. The parish of Farleigh has four churches; Cliddesden, Dummer, Ellisfield and Farleigh Wallop. The parish of The Candovers with Bradley has three churches; Preston Candover, Brown Candover and Bradley.
The parishes together form the benefice of Farleigh, Candover and Wield which is served by two full time Priests: the Rector, David Chattell who takes primary responsibility for the Parishes of The Candovers with Bradley, Northington and Wield and the Assistant Rector, Stephen Mourant who has primary responsibility for the Parish of Farleigh.
Parish Prayer/Bible Reading Diary
The February - Easter edition is now available. We include prayers for our communities, those in need, and some of our regular church events across the benefice.
Benefice Administrator
We are planning to employ a part-time benefice administrator, who will take on a lot of the administration Stephen currently does. Plans are almost complete – getting in place a job description, contract, handbook, application form, finances, timescale etc – and soon that role will be advertised across the benefice. You may have an interest as it would suit someone working from home for just a few hours a week, but will be vital, in due course, in managing service rotas, much of the wedding and some funeral administration, and serving the Lord by freeing clergy to focus on other pastoral areas that remain undeveloped. We pray that God will call the right person to this role – it could be you!