Updated 8th August 2022
Welcome to the website
of the
Benefice of Farleigh Candovers and Wield
Latest News

Please click here for a prayer for Ukraine.
For all Services around the Benefice see the Services tab or click here
The latest letter from Bishops Debbie & David dated 11.03.22 can be read here
To view a map of the Benefice beautifully drawn by Susie Deane please click here
Dear Friends - A monthly letter from our Rector is available below.
The Winchester School of Misson Newsletter can be seen
here
________________________________________________________
The Benefice comprises four adjacent parishes:
Farleigh
The Candovers with Bradley
Northington
Wield
The Parish of Farleigh has four churches - in the villages of: Cliddesden, Dummer, Ellisfield and Farleigh Wallop.
The Parish of The Candovers with Bradley has three churches - in the villages of: Preston Candover, Brown Candover and Bradley.
The Parishes of Northington and of Wield each have one church.
These parishes together form the Benefice of Farleigh, Candover and Wield, which is served by one full time Priest,
The Rector, the Rev David Chattell.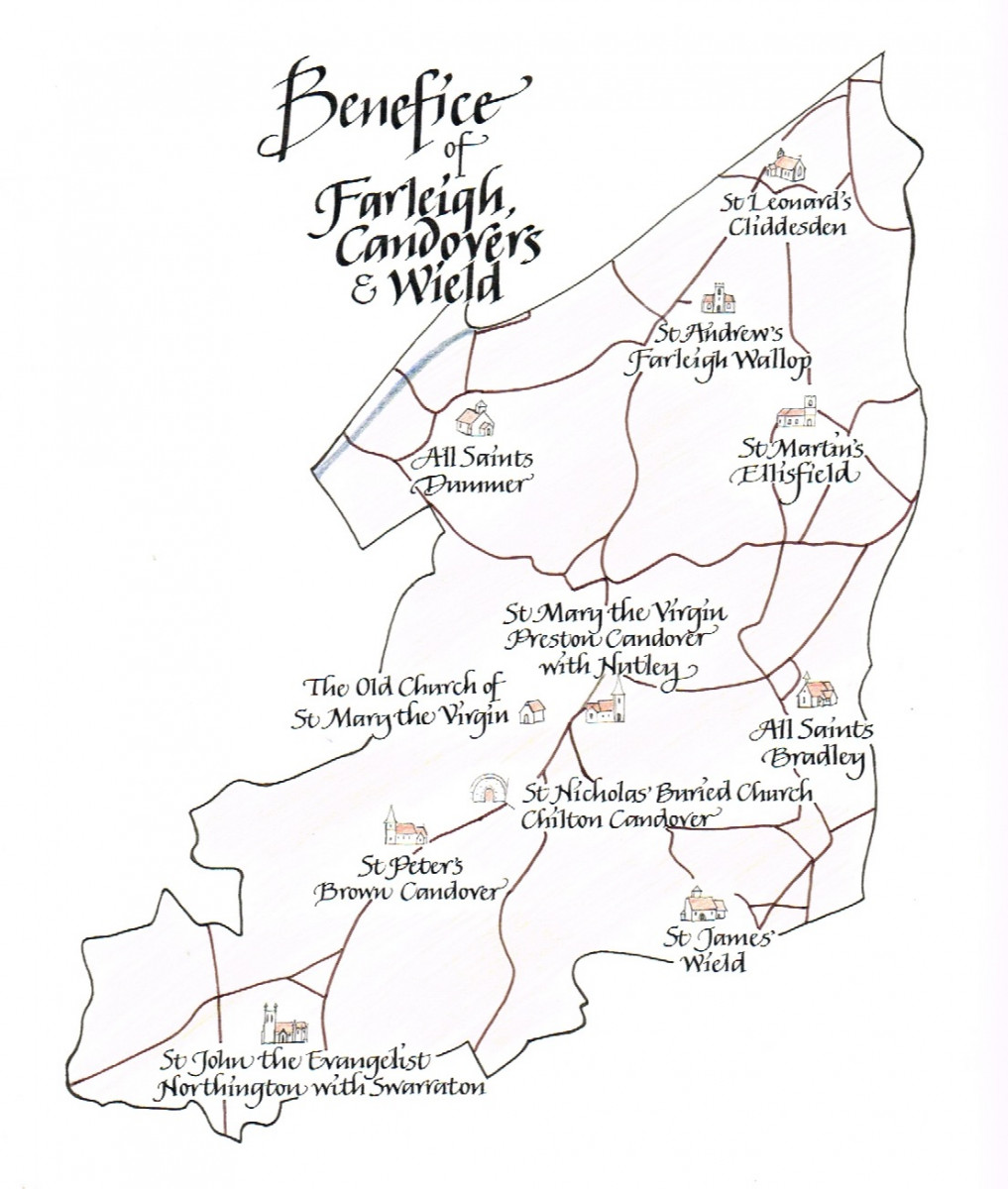 Parish Prayer/Bible Reading Diary